It can quickly get boring and repetitive if you're constantly doing the same thing with your friends week-in and week-out. Over time, you might start to get fed up with the routine, making the time you spend with your friends less enjoyable.
To break out of that cycle and add more excitement to your friendship group, you could try participating in some unique and interesting activities that will leave lasting memories.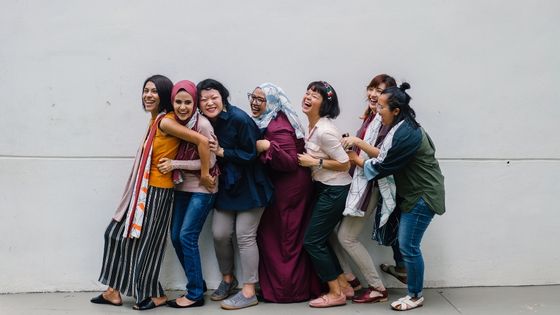 Here's a look at some of the most interesting and outside-the-box things you can do with your friends that are unlike anything else you've done before.
VR Escape Rooms
Escape rooms have been a popular weekend activity for a few years now. The concept is simple yet fun: you and your friends are locked in a room and have to solve elaborate puzzles to get out as quickly as possible.
However, VR escape rooms take this concept to a whole other dimension. Equipping you and your friends with a VR headset means you have to work together in the virtual world to overcome themed obstacles.
In fact, at one specific VR Escape Room London has, there are VR games where you have to defend yourself against a horde of zombies, survive in a pirate-themed fantasy world or battle ghosts in a haunted manor. Overall, these VR games are sure to be an exciting activity to try, especially for the most adventurous of your friends.
Thrift Shopping
At first glance, thrift shopping doesn't seem that different from regular outfit shopping and is something that many friendship groups do together anyway. However, the interesting thing about thrift shopping is that you're looking through vintage and second-hand clothes, allowing you to find valuable and interesting items for a next-to-nothing price tag.
To make things even more fun, you could give everyone in your friendship group a budget to create an outfit they have to wear for the day or perhaps for a certain occasion – this can result in you wearing wacky, interesting, and extravagant outfits that you wouldn't have usually tried. Try shopping at the best thrift stores in your state, as this will give you more options when sifting through the seas of second-hand goodies.
Go To an Open Mic Night
An open mic night is where a bar or venue hosts an evening where anyone and everyone can share comedy, poetry, or songs. Attending an open mic night can be super fun with your friends as you'll never know what kind of performance you'll get.
Open mics are especially great if your friendship group is interested in the arts, as there's no better way to discover the creatives within your area. Plus, if you're feeling brave, you can even perform your own material, but there's no pressure; open mics are fun and relaxed, and you can be as engaged or disengaged as you want.
Conclusion
Adding new activities to your weekly plans with friends can help you build a more interesting and varied social life. Of course, there's nothing wrong with having the go-to activities you do regularly, especially if everyone enjoys them. However, if you're in the mood to try new things, giving some of these activities a go is an excellent way to add excitement and have more fun with your friends.