Taking care of your home and garden requires plenty of different things. Most people understand how to take care of the inside of their home, tidying up daily, and doing what needs to be done to keep your home in good shape. However, not everyone realizes how tarps may help you when it comes to your home and garden needs. There are plenty of different tarps on the market, and they're each suited to work best for different things. Tarps are exceptionally useful, no matter which type of tarp you're looking for!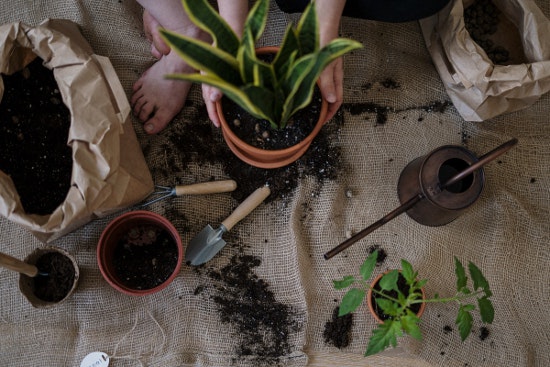 Box Tarps
When most people think of tarps, they think of your standard flat tarps made of a variety of materials, usually canvas or polyethylene. But most people don't consider the benefits that box tarps can have. Box tarps are more rigid and able to hold the form of a box. They are sturdy and water-proof. Because of this, box tarps are great when you need to cover something in or around your home easily.
Box tarps come in a variety of different sizes and compositions. These tarps are great for covering things like grill heads, large unmovable pieces, and more. They're simple to use and offer protection from the elements. Some people even use this type of tarp for gardening, creating an almost greenhouse effect to starting gardens. No matter what your use, box tarps are a great tool that you should consider for your home and garden needs.
Mesh Tarps
When looking for tarps for sale, look for one that has a variety of uses like mesh tarps. Mesh tarps aren't as heavy as standard tarps and are made of breathable materials, which allows for the passage of sunlight. These tarps are easy to tie down and easy to use. They even block some of the UV rays from the sun, while still allowing the fabric to breathe and some sunlight to get through.
Mesh tarps have lower resistance and are used to control debris. They are also great as pool covers and work well to protect nursery plants from the sun. These types of tarps are also great in the backyard, protecting those relaxing from the sun as well. Mesh tarps are lightweight and offer a variety of uses. From protection to containment, they're a great tool in any backyard.
Standard Tarps
There are plenty of different tarps, including tarps that most people would consider the standard, typical tarp. These tarps are usually made of canvas, polyethylene, PVC, or something similar. They are usually of medium weight and come in various sizes, shapes, and colors. These tarps are also exceptionally useful in a variety of different ways.
Using a standard tarp is dependent on what you need the tarp for. These tarps are used in many different gardening applications. They also make great covers for equipment and tools. You'll also find that standard flat tarps are great for covering and securing different loads. These tarps are also relatively affordable, making them an easy thing to procure and use.
Clear Tarps
Another great tarp option is a clear tarp. Clear tarps are usually made from vinyl and are usually of medium weight. These tarps are great for gardening, as they'll create a greenhouse effect while still filtering some UV rays. These tarps create an optimum zone for plants and gardens.
Clear tarps are also beneficial when used for covering your pool. They also help create decent sitting zones when combined with other styles, creating a bug-free yet comfortable sitting zone outside. You'll find clear tarps also come in flame retardant options, making them even safer to have around your home and your garden. These tarps are exceptionally useful, and also provide the same benefits as a standard tarp.
Tarps are more useful than you'd think. From gardening applications to securing loads of any type, tarps are a multi-use tool that nearly anyone could benefit from. When choosing a tarp, consider what your project consists of, and what exactly you're looking for your tarp to accomplish. Once you have that sorted out, choosing the correct tarp for you should be easier to do. There are many styles, and picking up more than one type isn't a bad idea either!