You can select the appropriate formal wear by considering the event's occasion and venue. These features of a party are typically what dictate what attire is appropriate for guests. The most appropriate formal clothes for women typically consist of a modest attire that matches the formality worn by the male attendees. Reread your invitation, consult a friend who is also attending, or get in touch with the event's host if you're unsure about what to wear. The greatest clothing generally suits your body form well. However, you might need to have one or more elements of the ensemble adjusted to achieve this, for example, your Budget, the dress quality and from where you are purchasing. We have given you tips for selecting a formal dress and making your invited event special and memorable.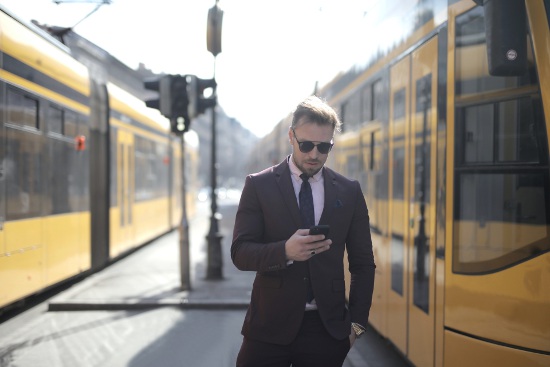 1: Understand the Invitation and Event Requirements:
Before heading to the shopping, the most important thing you need to do is to have sufficient information and details about the type of event to which you are invited. Hence understanding the invitation details is an initial and essential tip for selecting a formal dress.
Reading the invitation attentively for hints about the formality and setting of the event is the first step in determining what to dress for any formal event. A formal dress with elegance and refinement is required for a black-tie wedding or a fancy charity banquet at an elite country club. Reserved formal clothing may be required for a military ball or corporate event. Don't forget to take the venue's climate into account. While sleeveless or off-the-shoulder long evening wears may be appropriate for outdoor charity events in warm weather, evening dresses with sleeves are a lovely and practical choice for cool, air-conditioned gatherings.
2: Shop within your Budget:
Choosing something like a formal dress can be expensive, and it is also convenient for us not to wear something, especially when it comes to formal attire after wearing it once or hardly twice. So it is useless to spend hundreds to thousands of dollars just for the kind of dress you will wear once. Setting your Budget and knowing how much you will pay is important before heading to the dress shop.
Setting a budget for yourself will help you go with the desired list of brands and make regrettable decisions. To make your purchase under Budget, there are tons of stores available online that provide quality dresses at affordable prices. One of these stores' perks is that most of them also facilitate their customers with various deals and offers. You can use Taking Shape discount codes to buy a decent formal dress at a discounted price.
3: Decide the Color of the Dress Beforehand:
To save yourself from the unmanageable hassle of colour perplexities, it is always better and advised to choose the colour beforehand. So in case you are going with any of your kin or friends, it would be difficult to choose from various pieces of advice. Choosing the right evening wear colour can also become difficult, especially when you are burdened with various choices regarding design and colour in the store. So to make your choice convenient, having a colour in mind before you visit the store will make your trip to buy an apparel much simpler. This tip will dramatically reduce your field of view while dress shopping and hasten the entire process.
4: Make a Prudent Choice when it Concerns Style:
A tip for selecting a formal dress is to know and consider your Style before heading to the dress shop. Your evening dress'sstyle is just as significant as its colour. Consider the Style you want your dress to have before looking for one to wear to your forthcoming special event. Do you like a looser or tighter dresses better? Do you want a straightforward or intricate pattern for your dress? Before shopping, think about every aspect of Style, such as fit, length, and fabric, to make the experience much easier.
5: Find Occasion Appropriate and Quality Fabrics:
Before purchasing a formal dress, consider purchasing apparels made of high-quality and occasion-appropriate fabrics. You cannot wear something made of denim on the occasion of a wedding. Textiles are the final suggestion for choosing formal attire. Lace has a sweet allure, whilst satin exudes sheer sophistication. A fabric like Tulle conveys a carefree and impressionable aesthetic. Curve-hugging jersey is heavier but still comfortable, emphasizing your figure and keeping you warm in chilly settings. Find a cloth that complements your appearance and sense of Style for the ideal evening attire.
When considering what to wear to formal occasions, it's simple to get carried away by ideas of luxury and splendour. But if you follow the tips above for selecting evening wear, shopping for dresses for formal may be a joyful and enjoyable experience.
6: Know what can fit you the Best:
When searching for an evening attire, it's crucial to consider your body type. If you have a different body type and shape from your closest friend, you might not be able to wear wears that look nice on her.
Choosing a slightly tight and curve-hugging dress can help minimize the appearance of shapelessness and ensure that your body stands out for ladies of all body types.
7: Go for the necessary Alterations:
You can go for the process of alteration if needed, especially when purchasing a ready-made piece. Before your occasion, you might visit a tailor that offers modifications if you bought something that doesn't fit perfectly or if an out-of-date costume needs repairs. Asking for referrals from friends is a good idea before walking into the closest store: The fabric cannot be repaired once it has been cut. No matter where you go, be sure to return the item at least three weeks before you need to wear it.
Conclusion:
Choosing formal wear for any special occasion can be a bit difficult, especially when it also concerns your Budget, as you don't want to spend on something you won't wear more than once. Other than this, one should choose a dress that fits them perfectly and flatters them.