With more consumers browsing the web via mobile devices, it has become vital to make website mobile friendly. Creating an efficient and attractive mobile friendly website design for your business website is a wise investment to help you reach a wider audience. It will allow you to get a more diverse audience, leading to higher sales. It can also increase your Google ranking, leading to better ROI. Mobile-friendly websites also provide users with a better experience, including fast page loading and easy navigation.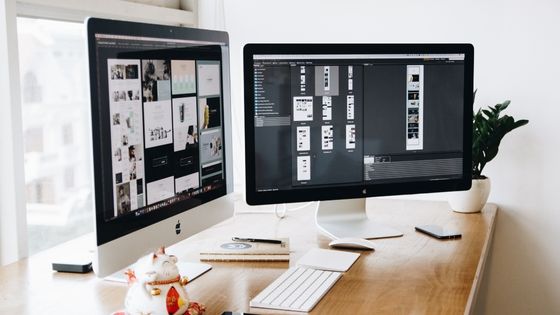 We are in the leading age of technology, where majority of internet users are using mobile devices to access the internet. As a result, if your business does not have mobile friendly website design, your customers will likely skip over it and visit your competitors. Apart from the increased visibility of your website, A mobile-friendly website also helps increase sales. However, importance of web design shouldn't be ignored while having a mobile website.
Let's discuss the top 5 benefits Mobile-Friendly Websites for businesses:
1. Responsive Web Design
A mobile-friendly website offers many benefits, including reducing bounce rates. This is because visitors are encouraged to stay longer on a responsive website. This can help improve your SEO. Unlike a regular website, a responsive website uses a single source code and Content Management System. This means that you will only need one website version and can save time and money in the long run by reducing the work required to maintain multiple sites.
If you wish to get high-ranking on-search engines, a responsive website for your business is a must. Moreover, responsive websites change their appearance and function as per the browser window size. Reach out to a leading web development agency for website design.
2. User Experience
Today, more people are using mobile devices to browse the internet and communicate. Mobile internet use has already surpassed desktop internet usage. Yet, many businesses still fail to take advantage of it. Mobile-friendly websites help improve user experience by making the site more navigable and content-accessible. You can encourage positive behavior by making mobile users happy with user-oriented mobile friendly website design.
Make the website mobile-friendly your customers, as it will allow them to get the information, they need without switching to another device. Furthermore, it is cheaper to build a mobile-friendly site, and you do not need to hire a separate team to create a mobile-friendly website.
3. Conversion Rate
Conversion rates are important metrics to measure for any website. Your site has achieved a conversion when a visitor completes a specific action, such as making a purchase or signing up for your newsletter. A low conversion rate could indicate that your website is not user-friendly. In such a case, go for a professional service like website design in Orange County to optimize your site and increase its overall conversion rate.
Moreover, a mobile website's Render Start Time (RST) makes up a big chunk of the overall page load time. The better the RST, the more engagement and the higher the ROI. To improve your website's conversion rates, contact a leading web company for web design in Orange County now!
4. Ranking Factor for Google
Speed is a ranking factor for mobile searches, and Google recently announced that it would include it explicitly in its algorithm. This new factor reflects how important mobile searches are to users, which means that the more quickly a website loads, the better it will rank. A fast-loading page improves the user experience and reduces bounce rates. Slow-loading websites tend to attract less traffic, and even a second delay can significantly reduce the conversion rate.
Google prefers mobile friendly website design for business websites. Mobile-friendly websites are more likely to get high rankings and better traffic than websites that are not. This shows the undeniable importance of web design for mobile websites.
5. Easy-to-Find
Making your website mobile-friendly is beneficial for your consumers and can also help your business attract more potential customers. Consumers today use their mobile devices for everything from shopping to contacting businesses. They want immediate access to information; if your website isn't mobile-friendly, you will lose out on many potential customers. It's advisable to go for a reliable website design for your business website.
A mobile friendly website design is an essential aspect of any business website. One of the most important benefits of mobile-friendly websites is that it makes your business readily available anywhere, anytime. After all, marketing is all about being in the right place at the right time.
Conclusion
Mobile-friendly websites are easy to navigate and can increase online sales. It also makes your business look progressive, which will help you keep pace with your competitors. Regardless of your industry, a mobile-friendly website will help you keep up with technological changes. If you're unsure whether or not to make your site mobile-friendly, ask your developer what they recommend.
A mobile-friendly website will allow a user to view and purchase products or services without downloading anything or installing a separate app. It will also reduce bounce rates and get more traffic. Moreover, a mobile-friendly website is also easier to find in search results. This website is more likely to be indexed by Google, the most popular search engine. And because people are constantly on the go, they need to be able to find information quickly.
To know more about the importance of web design in today's world, where the mobile website is not just a luxury but an essential medium to grow your business, reach out to a leading web development company and make website mobile friendly!