Are you looking for some hairstyle inspirations? Or perhaps you just want to switch up your day-to-day style? Or it could be that you want to style your hair for a special occasion. Don't worry, I got your back! I have some cool hairstyle ideas that you could try on your hair and stand out on any occasion. From some of the most in-fashion to some classic and trendy hairstyles, I've got a hell lot of options for you!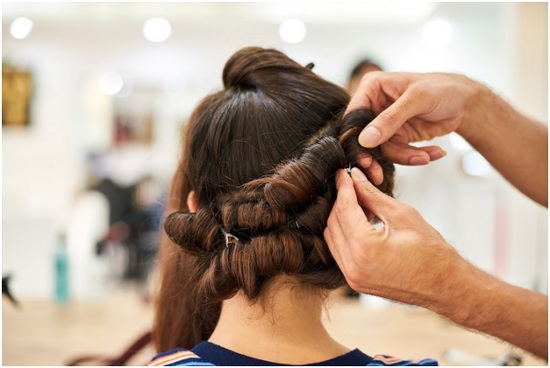 Hairstyles can change your whole look and give people an idea of the kind of person you are. I love trying out new hairstyles and completely changing my look every time to see which one suits me better. I guess that's why I must know a lot about them. Let me present you with some unique options!
Best Hairstyle Ideas to Step Up Your Hair Game
Bob Cut
Who doesn't want to look bold and confident and yet have a unique hairstyle? At least I do, and having a bob cut fulfills that wish of mine. Bob Cut is a versatile haircut that is length-based and usually falls between the chin and shoulders. It can be styled according to a person's face shape or preference. Giving them a margin to choose the kind of bob cut that goes well with their hair. A sleek and straight bob can be achieved by cutting the hair evenly, giving you a clean and sophisticated look, sounds quite simple, doesn't it?
Moreover, a layered bob adds movement, with short layers framing the face. Meanwhile, an asymmetrical bob haircut features a long length on one side, giving you that stylish and edgy style.
Top Knot Or Messy Bun
This hairstyle is so on trend right now! It's a prompt hairstyle that is carried out easily and can be dressed up or down, according to your preference. To create a top knot hairstyle, make your hair into a high ponytail and twist the ponytail around the base, securing it with bobby pins. You get that polished and sleek top knot bun that doesn't let your hair fall on your face and makes you feel rather comfortable.
For a messy bun, tie a loose bun effortlessly and let some strands fall naturally to your face. It will give you the effortless and pretty look that you desire.
Beachy Waves
Beachy waves are my go-to hairstyle for a perfect night out with my friends or at lunch. It gives me that effortless look by absolutely doing justice to my look. I'm sure it's the same case for you! Beachy waves give off a feminine vibe as well as make you feel fine and confident. And of course, it's obvious by the name that this hairstyle would slay at a beach trip.
To achieve this style, you can use a curling iron to create loose waves throughout your hair. You can also try starting locs on your natural hair, which might take a lot of time, or you can braid damp hair overnight and release the braids in the morning for natural-looking waves. It's worth the wait. You can trust me with that!
Long Layers
Long layers are a versatile hairstyle that adds movement, dimension, and texture to long hair. Layers involve cutting hair at different lengths throughout, creating varied lengths, and adding volume. Sounds stunning! Layers can be customized to frame the face, add volume to the crown, or enhance natural waves or curls, giving you various options!
Long Layers are one of my favorite hairstyles that enhance my style with a stunning and effortless look. Also, it's so in trend nowadays, so you shouldn't be missing out!
Half-Up Half-Down
Half-Up Half-Down is a playful yet elegant hairstyle that makes you look all pretty and sophisticated. To create this hairstyle, gather the top section of hair, starting from the temples, and secure them at the back of your head with a hair clip or tie. The remaining hair is left flowing freely. Yeah, that's that easy.
You can add accessories or braids, maybe twists as well to give an enhanced look to all that. This hairstyle is also one of my favorites, as it's super easy to carry out and gives me that elegant and gorgeous look.
Conclusion
All these hairstyles are a must if you want to achieve some bold, confident, elegant, playful, and sophisticated looks. They almost go with any style and are super easy to carry out! Isn't it fun to switch up your look and express it uniquely just through your hair? My personal favorite would be the beachy waves, so carefree and effortless, definitely my type! Try out these hairstyles and allow yourself to look gorgeous in every mirror you turn to.