Whether it is your mother that is soon to be turning seventy years old, or else your grandmother or another family member, or indeed a close friend, then you will be aware of what a significant milestone turning seventy is.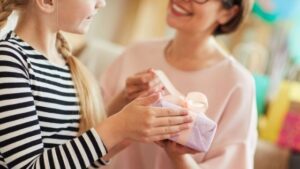 When choosing a thoughtful and fabulous gift that she will truly love, it is important to take into consideration her lifestyle, her hobbies, passions, and interests and to genuinely spend time researching to find the best possible gift for her birthday.
With this in mind, continue reading to discover some of the best seventieth birthday gifts that your female loved one will absolutely adore.
A Sense of Adventure
Gifts for her certainly do not have to be pretty and delicate, stereotypically feminine types, and what is more, if your soon to be septuagenarian loved one is a little more 'modern', then there are a wide plethora of more exciting and adventurous gifts, including:
A mini theatre break
A spa and sauna day
Ziplining across the lake
Non-gravity space simulator
Hot air balloon ride
A Sense of Nostalgia
Another gift idea for your loved one who is shortly due to turn seventy years old is something that sentimentally reminds them of their youth which they can reflect upon. There are a wide range of nostalgia-themed gifts to consider, including the following:
Board games and retro toys
Personalized Newspaper Book
Farthing Coin Keyring
Events of 1952 70th Birthday Gift
Birthstone Necklace
A Sense of Beauty
A brilliant idea for a pampering present for your loved one is a voucher for a full manicure, pedicure, and beauty makeover and would make a fabulous birthday gift for your mother, grandma, or close family friend.
What is more, it is entirely possible to buy such a voucher with no fixed date in mind, so your loved one can choose when and where to redeem it and has the freedom to choose when they attend.
Self-care and looking after one's emotional health and wellbeing is crucial for people of any ages, but when you get older, it is even more important to take care of yourself not just physically but mentally as well. From taking just a few minutes out of your day to focus on yourself and your own feelings can result in a substantially increased quality of life for people of all ages.
Other beauty and self-care products which make for an ideal present include the following:
Personalized Wellness Journals
Oversized Fluffy Hoodie
Luxury Vitamin C Face Oil
Massage Slippers
A Sense of Family
Finally, if you want to tug on the heartstrings of your loved one this year and give her a beautifully sentimental and thoughtful gift, why not have a commissioned portrait of them and their grandchildren, children, or even pets delivered to your door.
These days, there is a myriad of different styles and designs of personal photography items, as well as drawings, paintings, and even quirkier family prints using pebbles and other objects.