Getting engaged can be a crazy and exciting time, and it's usually a lot of fun to relish in it before the wedding. However, before you start planning the wedding, it's important to make sure that you're getting the right engagement ring. It's a big expense and should be taken seriously.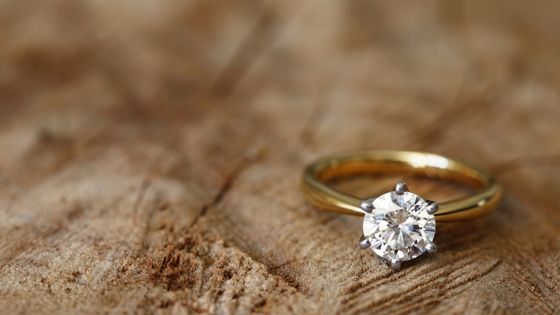 Consider some of the tips for engagement ring shopping below.
1. Set a Budget
Some of the most common advice that people give when it comes to buying an engagement ring is that they should spend around two or three months of their salary on the ring. You might have read guides that provide high estimates for the price of an engagement ring that you should be spending.
However, not everyone can follow these "rules." Many of them are just gimmicks created by diamond sellers and marketers to make money and raise the prices of rings. Instead, your budget for engagement ring shopping should reflect your current financial situation along with any special ring additions your fiancé-to-be may desire.
Getting married and starting a life together can be expensive. If you're planning on getting married, instead of following the old rules, consider getting an engagement ring that you can afford. This will allow you to focus on the excitement of your wedding instead of your financial situation.
2. Decide on the Shape
Another factor that you should consider when it comes to choosing an engagement ring is the shape. Different types of diamond shapes are priced differently. For instance, the round cut is the most expensive, while the marquise and pear are less expensive. If the size of the ring is important to you, then you should consider choosing an alternative shape to a diamond.
Before you start shopping for an engagement ring, you should have one or two favorites in mind.
3. Choose a Metal for the Band
More often than not, engagement rings and wedding bands have been made from various types of metals, such as white gold, yellow gold, and silver. In recent years, rose gold has become a more modern alternative. While platinum looks similar to silver, it is more expensive due to its density and rare nature.
Before you start shopping, consider your lifestyle. Some types of metals scratch easier compared to others.
4. Get the Correct Measurements
Although it may seem obvious, it's important to get your fingers measured properly. You want an engagement ring that's comfortable to wear and doesn't cut off your circulation.
If you're not planning on shopping for rings together, you can easily get sized at a jewelry store. If you are shopping without your partner, you may want to ask them casually what their ring size is or ask a close friend to find out.
5. Always Buy Certified
One of the more expensive purchases in the world is an engagement ring. This means that you should go into the process as smart as possible.
Once you have found the perfect ring, be sure to verify that it is a certified stone. Additionally, the certification of the stone should be from an accredited laboratory. Some labs may give inflated diamond grades to give you the illusion that you're getting a great deal when in reality you are getting a low-quality diamond.
6. Try to Negotiate
Most engagement rings are marked up significantly from their wholesale costs to create wide profit margins for sellers. This is why it's important to do a lot of research before you make your purchase.
Due to the high markups, you shouldn't be afraid to do a little negotiating with the seller. Good jewelers will try their best to work with you and your budget to get the best ring for your needs.
7. Obtain Insurance
Since engagement rings are expensive, you should consider obtaining engagement ring insurance. Once you find that perfect ring, you want to be sure it's fully protected from certain events such as theft, accidental damage, and natural disasters.
While some homeowners insurance policies allow your ring to be added to your policy, a standalone insurance policy through a specialty insurer will often offer the best coverage.
Wrap Up
The buying process for an engagement ring shouldn't be a stressful one. By following these tips, you'll be able to find the perfect ring without being affected by the various traps and pitfalls that can occur during the buying process.