It can be tough to build trust and relationships with co-workers when you're not in the same room. But with a little creativity, it's possible to have some fun and get to know your team better. Here are 10 fun activities for virtual team bonding in Singapore.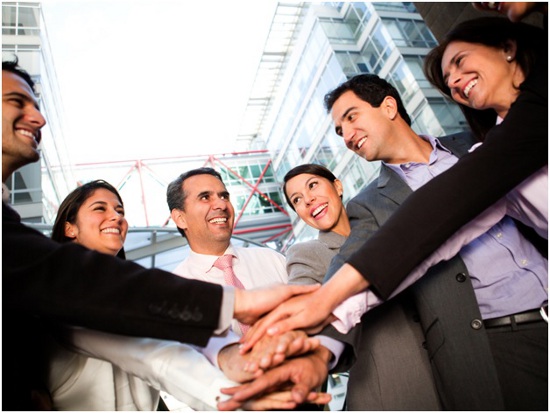 1. Schedule a weekly virtual coffee chat
It's easy to fall into a work routine and only ever interact with co-workers on a professional level. However, taking the time to get to know your co-workers on a personal level can pay off in terms of improved communication and a stronger sense of camaraderie. One simple way to do this is to schedule a weekly virtual coffee chat. Whether you use Zoom, Google Hangouts, or another platform, setting aside time each week to catch up with co-workers over coffee (or tea!) can help you get to know them better and build relationships that will improve your work life.
2. Play online games together
There are tons of online games that can be played for free. Choose one that everyone can join in on and have some fun!
3. Have a virtual happy hour
After a long day of work, there's nothing quite like unwinding with a drink in hand. But if you can't head to the bar for happy hour, why not bring happy hour to you? Invite your co-workers to join you for a virtual happy hour. You can even make it themed and dress up or make cocktails accordingly. Whether you're sipping on a glass of wine or shaking up a martini, virtual happy hour is the perfect way to unwind and catch up with your colleagues.
4. Watch a movie or TV show together
Use a service like Netflix Party or Amazon Prime Video Party to watch shows and movies together virtually. It's the perfect way to bond over shared interests.
5. Share photos and stories from your life
Get to know your co-workers better by sharing photos and stories from your life for virtual team bonding in Singapore. This is a great way to build rapport and trust.
6. Cook (or bake) together
Cooking can be a fun and relaxing activity for people of all ages. It can also be a great way to bond with friends and family. With that in mind, why not try cooking together virtually? You can choose a recipe that everyone can make, and then cook (or bake) it together over video chat. This is a great way to stay connected with loved ones while also learning new skills. And who knows, you might even have a little fun competition to see who can make the best dish!
7. Have a virtual scavenger hunt
Hide items around your house and have your co-workers find them. The first individual to find all of the items wins!
8. Plan a virtual vacation
A virtual vacation can be the perfect way to bond with your employees over your shared love of travel. By researching dream destinations, sharing photos, and planning out an itinerary for a future trip, you can create an experience that everyone will enjoy. This is also a great way to learn more about the different cultures and lifestyles that your employees are interested in. With a little bit of planning, you can turn your virtual vacation into a reality.
9. Volunteer together
Find a local organization that needs volunteers and sign up to help out virtually. This is a great way to give back and create virtual team bonding in Singapore with your co-workers at the same time.
10. Learn something new together
One of the best ways to bond with someone is to share a common interest. And what better way to find common ground than to learn something new together? Whether it's taking an online class or joining a virtual book club, learning something new can be a great way to connect with someone. Not only will you have the opportunity to explore a new topic together, but you'll also be able to see each other in a different light. As you watch each other navigate the learning process, you'll likely discover hidden talents and strengths that you never knew existed.
Conclusion
There are many ways to bond with your co-workers, even if you're not in the same room. By taking the time to get to know each other on a personal level and engaging in fun activities together, you can build trust and relationships that will improve communication and collaboration. So go ahead and give some of these virtual team bonding in Singapore ideas a try!