Growing a business takes time and effort, but it can help you reach more potential customers. If you want to grow your audience, here are some great tips for increasing the people who see your posts: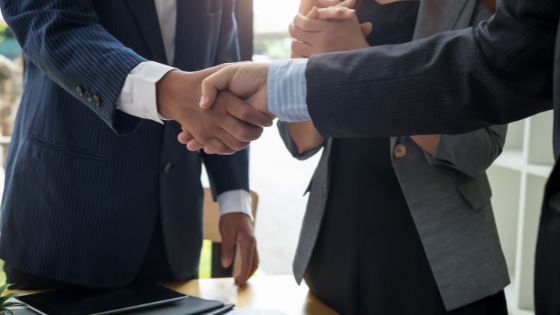 ● Share on Social Media Sites
There are many social media sites on that you can share your content. Here's a list of the most popular ones:
Facebook
Twitter
LinkedIn
Instagram
Pinterest
Google+
● Re-share Your Posts
Re-sharing your content is a great way to get your posts in front of more people. You can make this process easier by using Buffer, which allows you to share posts directly from the app or website you're reading. The app lets you select what content or accounts you want to re-share (for example, "all my own content"), which means no more time wasted searching for old posts on social media platforms.
When it comes to finding other people's content worth sharing, search engines are an endless resource. They'll help you find information and ideas that might be relevant to your audience and business goals—without spending hours scrolling through Facebook groups or LinkedIn groups looking for inspiration.
● Engage with Users and Brands Alike
Engaging with your followers and the brands you love is a great way to build relationships. Here are some tips for getting started:
Respond to comments. It's always nice when someone takes the time to comment on your blog or share an article, so make sure you respond. If someone needs help, answer them; if they like what you write, tell them that it means a lot. You never know when someone will become a loyal reader because of something as simple as a polite response.
Share other people's content that may be relevant to your audience.
● Join the Relevant Conversation with Hashtags on Twitter
You can use hashtags to search for content or find people talking about your industry. You can also use them to promote your business.
For example, if you're a travel agency specializing in honeymoons, you could start a conversation on Twitter with #HoneymoonDestinations. This will get you in front of potential customers searching for information about honeymoons and give them a chance to engage with your business directly.
● Use Facebook Advertising
You can customize A Facebook ad to reach the exact audience you want. You can target by location, language, device, age, gender, and interests. A general audience will be more expensive than a specific one because the more specific the targeting gets, the fewer people to whom Facebook will show your ad.
● Create a Google+ Page for Your Business
Google+ is a social site that allows you to share updates, interact with your audience, and post links to content.
Once you've created an account, use it to post updates about what's happening at your company or organization. You can also use the platform to share links to interesting articles related to the industry in which you work, further expanding your reach beyond those who already follow you on Twitter or Facebook.
● Implement SEO Strategies
Implement SEO into your website design and blog writing strategies.
SEO stands for search engine optimization, a process by which you can improve the visibility of your content to search engines like Google. This is important because more traffic means more potential customers, so you must be ranked highly in search results. If you want to be found on the internet, then having good SEO is one way to get there.
Other Tactics to Expand Your Audience and Market Your Business
You can also use other tactics, such as a voice broadcasting service, to reach a larger audience. Your business can reach a wider range of people by using these services. This method helps you target specific types of people who will most likely be interested in your products or services based on their profile information and preferences.
You can also use it to target individuals who have shared their contact information with you or have given explicit permission to do so via an opt-in process (e.g., purchasing goods or services from you).
Conclusion
Getting your business in front of a larger audience is one of the most important things you can do as an entrepreneur. There are so many different ways to do this means you have plenty of options when deciding how to grow your audience and build your brand.