Delving into the realm of top fashion Instagrammers in Indonesia and exploring the vibrant community of fashionable vanguards intertwining creativity, fashion, style, and trends is a blessing for the heart and mind. With their distinctive sense of style, varied niches, remarkable storytelling, and captivating visuals, these Indonesian fashion influencers have become trendsetters and reliable recommendation sources amongst audiences.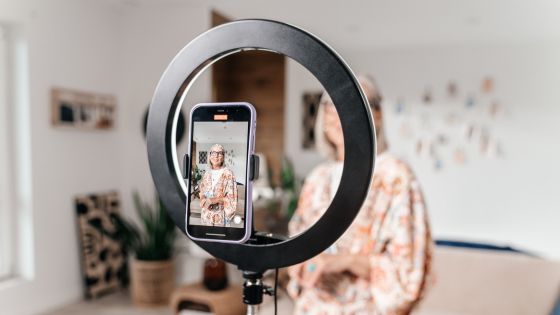 Through their dedication and hard work, these fashion Instagram influencers in Indonesia push boundaries and inspire millions of fashion enthusiasts nationwide. And by partnering with the top influencer marketing company in Indonesia, brands and businesses can embark on a journey of growth and empowerment and leverage potential clients via influential fashion Instagrammers in Indonesia.
List of Top Indonesian Fashion Influencers on Instagram
Here is a list of the top fashion Instagram influencers in Indonesia for brands and businesses to collaborate with. The list comprises the best Indonesian fashion influencers with quality content, a faithful audience, and a high engagement rate. And working with these influencers will definitely help businesses grow, enhance visibility, and increase engagement rates.
1. Syahrini
Princess Syahrini is an Indonesian singer and actress who has become extremely popular among the top fashion influencers in Indonesia because of her glamorous looks and charming personality. Her real name is Fatimah Syahrini Zaelani; she became famous immediately after releasing her first hit album, My Lovely.
She inspires and empowers her followers through her fashion-forward and engaging content. Her elegance and princess-like persona mesmerize her audience, which she also uses to advocate for various social causes and uplift others. Syahrini has established herself as a prominent and influential figure, with a total follower count of 43 million and average views of 4 million.
2. Indonesian Queen Maker
A professional fashion designer, Ivan Gunawan has significantly impacted the Indonesian fashion industry through his exceptional designs, creativity, talent, and unique aesthetic. By working as an excellent fashion designer, he has captivated the fashion scene in Indonesia and has become one of the most prominent fashion Instagram influencers in Indonesia. With his glamorous and sophisticated style, numerous celebrities have worn his designs, and he has appeared as a judge on Indonesia's Got Talent. He has a following of 32.5 million and an average of 215K views on Instagram.
3. Maudy Ayunda
Ayunda Faza Maudya is a multi-talented Indonesian artist in various fields, including fashion, singing, acting, and writing. Besides her exceptional performance as an actress, she is also a talented singer-songwriter. She is a storyteller and educator and has also been recognised as "Best Fashion Influencer" and "Most Influential Millennial" at several style awards.
With her extraordinary talent, charming personality, and cheerful persona, Ayunda has become one of the most beloved fashion Instagram influencers in Indonesia. With a total follower count of 19 million and average views of 916K on Instagram, she often uses her platform to raise awareness about various social issues, including sustainability, gender equality, and education.
4. Febby Rastanty
Febby Rastanty is indeed one of the top fashion Instagrammers in Indonesia because of the engaging content she uploads on her social media platforms, particularly Instagram and YouTube. She shares content from her daily life, including fashion, inspirational outfits, beauty, lifestyle, travel, and various brand endorsements. She is a well-known actress and singer who showcases her outfits.
Her social media accounts consist of her style sense, beauty tutorials, vlogs about her travel experiences, attending events, and other lifestyle-related content. And through her niche-passionate content, she has attracted a following of 8.9 million and 215K average views on Instagram.
5. Ariel Tatum
Ariel Tatum is the top Indonesian fashion influencer on Instagram and continues to amaze her audience with astonishing outfits and amazing makeup looks. She has done everything from being a famous Indonesian influencer to being known for her fantastic work as a model and actress. Starting her career as a model, she gained popularity as an actress through Indonesian television series and films. Currently, she has around 9.5 million followers on Instagram with an average of 1 million views, and her content revolves around fashion, lifestyle, beauty tips, and insights into her daily life.
6. Cinta Laura Kiehl
Cinta Laura is a well-established Indo-German model, actress, singer, entrepreneur, fashion enthusiast, and social activist. From her debut in Cinderella, a soap opera, to an iconic role in Oh Baby, as an entertainer, Cinta has showcased her talent through acting as well. Watching her is a blessing to the eyes. Through her fashion-forward style and beautiful makeup looks, she has garnered a total of 8.9 million followers and an average of 95K views on Instagram, making her one of the top fashion influencers in Indonesia. Also, besides collaborating with brands like L'oreal, she has businesses across Indonesia.
7. Wak Doyok
Wak Doyok is a top Indonesian fashion influencer on Instagram, with a following of 2 million and 560K average views. Known for his distinctive Moustache and dapper style, he has gained immense popularity through social media, where he shares fashion and lifestyle tips and general grooming advice. Besides being an influential figure, he is an actor and entrepreneur with a fashion line, beard oils, and barbershops nationwide.
8. SunnyDahye
SunnyDahye is among the fashion instagrammers in Indonesia, famous for her fashion looks, style, and beauty regime. She engages with her audience by recommending brands they can consider that are good and loyal to themselves. She promotes various fashion labels on her feed and has over 854K followers and 619K average views on Instagram. Her audience loves her fun-living demeanor, trustworthiness, and engagement style. Due to this, some of her reels even cross 1 million views, and her comments section is filled with her audience adoring her for her consistent, trustworthy, and quality content.
This listicle ends here, but not our research. Suppose you are an Indonesian brand or business looking for the top fashion Instagram influencers in Indonesia. In that case, you can work with Grynow, the top influencer marketing company in Indonesia, who will take you to heights you never thought were possible.