Using social networking sites for students is one of the easiest ways for educators to keep students engaged and actively learning. This is because social networking sites make it easy for teachers and students to interact, share information, and collaborate with others. It also provides students with a variety of educational tools, including virtual notebooks, virtual field trips, and online chats. This is especially true in the classroom, where students can take advantage of online collaboration tools to develop project ideas, work on research papers, and share projects with classmates. In addition, students can use social networking sites to develop friendships, establish connections, and stay connected with family and friends.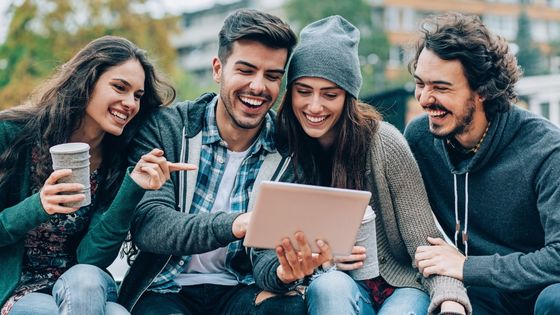 Education
Using Social Networking Sites (SNS) in education has emerged as an effective instructional tool. Students can use these sites to stay connected with their peers, teachers and tutors, as well as to gain knowledge and acquire 21st century skills.
In the current study, authors surveyed 360 students in eastern India to examine the extent of educational use of SNSs. Their results showed that the majority of students use social networking sites to interact with their classmates, faculty and tutors, and to keep up-to-date with coursework. They also found that the overall student response to the use of SNSs for education was mixed. Students' use of SNSs for education ranged from once a month to 3-5 times a day.
Collaboration
Using social networking sites for students may help improve the collaborative learning process. In addition to providing a forum for students to interact with each other, these sites can also be used to facilitate the transfer of resources.
One study found that students who used social networking sites for collaborative learning were more engaged than students who did not. Researchers also found that social networking sites may improve students' performance.
Another study found that social media-based learning groups had a significant impact on student confidence and interaction with faculty. The study found that students who participated in a social media-based learning group were more successful in completing assignments than students who did not.
Active learning
Whether you are a student or a teacher, social networking sites can have a significant impact on learning. Students can use these sites to stay in touch with old friends, connect with teachers, and learn about the world around them. Moreover, students can use these sites to collaborate on school projects from the comfort of their own homes.
According to a study, social networking sites are good for students in many ways. Students will be engaged more in active learning when they are connected to their peers and classmates. Furthermore, students' performance improves as a result of increased student engagement.
Students are not only able to engage in a collaborative learning process online, but they also get timely responses from their peers and mentors. This can be especially helpful for shy students. Moreover, social networking sites can be a valuable tool for students in foreign languages, as they can practice their conversational skills online.
Privacy issues
Having a presence on social networking sites poses a lot of risks to student privacy. These risks can be managed through informed use. However, some risks can be attributed to the growing pains of technology.
Social networking sites are a popular way of sharing information. They save all of the interactions that users have with each other. This means that even if a person doesn't want to be known to their friends, they may still be identified on the site. There are also third-party tools that can extract private information from a user's profile.
In addition to privacy concerns, studies have also pointed out that most social networking sites unintentionally give personal information to third-party tracking sites. This can lead to identity fraud.