It is important to take good care of your home for several reasons. For example, by taking good care of your home you could positively influence your health and wellbeing. If you are living in a home that is clean, tidy, and welcoming, your mental and physical health is likely to soar. On the other hand, if your living environment is not the best, this can take a negative toll on your health and wellbeing. So, for the best interests of yourself and others in your household, you must prioritize taking good care of your home. If you want to learn just how to do so, then continue reading this article.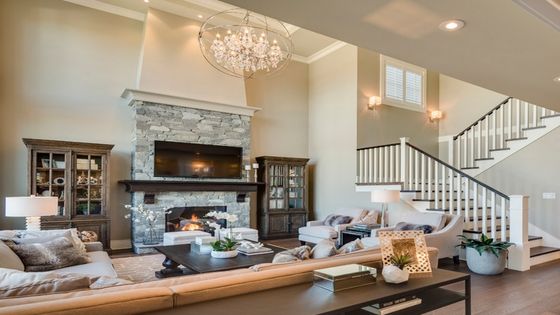 1. Keep It Clean
One extremely important thing that you must do to make sure your home is well taken care of is to keep it clean. Cleaning is not an activity that many people enjoy doing. After all, it can be quite tedious, energy-draining, and boring. However, despite the challenges associated with the act, it is of significant importance. When cleaning your home, you are ensuring that all harmful bacteria and germs are eradicated. That is why it is important to use antibacterial cleaning products when cleaning, for maximum protection. Also, when cleaning you are removing the mess. As mentioned earlier, a messy home can result in a messy mind. So, beyond bacteria removal, cleaning is also important for keeping the look and feel of your home positive. So, remember that if you want to take good care of your home, you must keep it clean.
2. Create a Welcoming Environment
Another thing that you can do to take good care of your home is to create a welcoming environment. One way that you can do this is to make sure that your home smells nice. Of course, a relatively easy way to achieve this result is by using air fresher sprays. However, these can smell overly artificial and potent. So, if you want a more gentle and natural scent, then it is advised to use candles. There are so many different types and scents of candles, so all you have to do is chose the scent and candle that most resonates and agrees with you. Another great way to improve the smell of your home is to burn incense sticks, which help to eliminate bad odours, while replacing them with good ones.
3. Repair
After a time, your home will start to deteriorate, and things will need fixing. That is completely normal and to be expected, so do not be alarmed if this is the case for you. Instead of panicking, be sure to fix all necessary damages. One feature of your home that you must not neglect is your roof. So, be sure to look into getting some roof repair if you need it. It is important to not neglect or downplay the significance of a well-maintained roof for the health and wellbeing of your home. Prevention is often cheaper and less-time consuming than the cure once things go wrong.