While relocating, packing fragile items can be a challenging task. A casual approach to packing may break or damage your breakables.
Safeguarding your fragile items depends on packing them appropriately. You should pay extra attention to the tools and techniques you use to safely pack your breakables on moving day.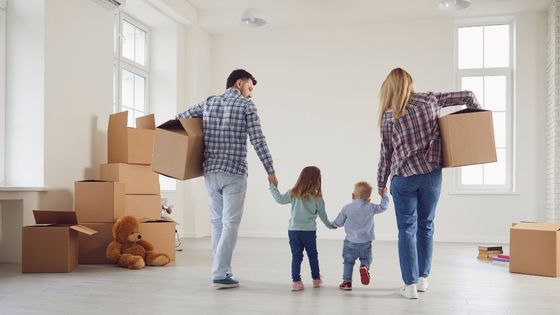 If you are not up to it, you can hire Dawson Moving & Storage to pack your breakable items and move them safely to your new location. We provide fragile packing service at a fixed price or a per-carton rate guaranteeing professional packing of your breakables, including chinaware, kitchenware, collectables, and crystals.
Our office in Melbourne has been operating for decades and has handled a vast number of interstate removals for pan-Australian destinations. We are among the best interstate removalists in the country.
Packing Tips For Fragile Items
• Avoid Unfirm Boxes, Utilise Smaller Boxes for Heavy Fragile Items
A sturdy box is ideal for transporting fragile items. Small boxes are easier to handle and ensure that your items don't shift around. Make sure that you fill in any extra space with lots of padding.
• Pack Heaviest Items on the Bottom
Pile all items from the largest to smallest so that the base of the box is well-supported to prevent smaller items from crushing.
• Secure Bottom of Box with Extra Tape
Using extra strips of tape will strengthen the box bottom and prevent it from giving way under the weight of its contents.
• Use Soft Packing Material toLayer Bottom of Box
You can use packing paper, bubble wrap, foam, Styrofoam peanuts, or even towels to cushion the box bottom. Once you have completed packing, pad any empty spaces left.
• Wrap all Items
Fragile items like glasses, plates, and decorative items should be individually wrapped based on the size, shape, and material. Set apart any loose pieces, such as lids, and wrap them separately. The most delicate items, such as chinaware, must be wrapped in bubble wrap and taped. In addition, separate these items into smaller boxes instead of stashing them with a lot of other belongings.
• Use Dividers For Glasses and Stemware
You can buy cardboard dividers for boxes or even special ones that already have dividers to keep each item from shifting and colliding with other glass and stemware items.
• Fill Hollow Items with Packing Paper, Use Lots of Packing Tape
Glasses, jars, and other items with hollow spaces should be filled with packing paper to help cushion vibrations.
Store fragile items in packing paper or bubble wrap with a liberal amount of packing tape to keep the wrapping intact to prevent the items from shifting underneath while being moved.
• Clearly Label Fragile Items
Each box that contains fragile items must be very clearly marked. Position these boxes in a separate area and remind movers that they should be handled with extra care, so they are aware and employ caution with those boxes and place them suitably in the moving van.
• Slow Down
When packing, don't rush. While packing fragile items, it is especially important to take your time. Slowing down will keep you from taking shortcuts or committing mistakes that may prove expensive on moving day.
• Retain a White-Glove Moving Company
If these packing tips for your fragile possessions sound too formidable, just give Dawson Moving & Storage a call. As a white-glove interstate removalist Melbourne, we ensure that your most fragile belongings are protected during your move. Our full-service moving experience includes packing, moving, and unpacking your entire home safely.