Big Data has gained widespread attention over the last several years and is now being put to use in a variety of business sectors. This involves the fields of information technology, electronic commerce, and marketing. It should come as no surprise that businesses that provide services related to business intelligence are sprouting up all over the place.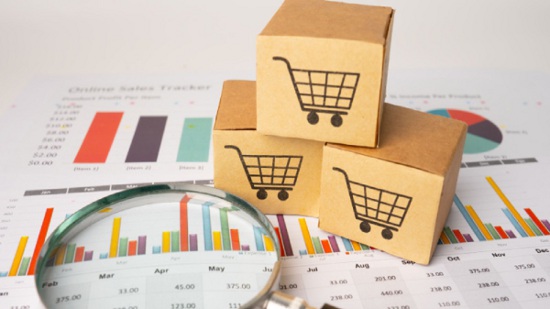 This is because big data enables you to make well-informed choices. It is also useful for identifying issues inside your company and developing solutions to those issues. To put it another way, big data gives you the ability to simplify your operations and operate your business more effectively.
What is Big Data?
Big Data enables businesses to optimize value and accomplish business objectives via the analysis of large amounts of data. Big data solution companies have been assisting customers in becoming more successful in Big Data environments by providing a comprehensive variety of Big Data services. These services include consultation, installation, support, and Big Data as a service. The data-based business intelligence will be used to find the resources that are being wasted, and it will also be used to simplify operations. If the firms have real-time insights into their customers' behaviors, they can determine how best to communicate with their customers, which is an additional competitive advantage. As a consequence of this, their relevance quotient will also increase.
Big Data and Analytics have several advantages for online shopping
The following is a list of the advantages that using big data and analytics may bring to the e-commerce industry:
1. Conduct an Analysis of your Shopping Habits
Big data analytics is the ideal method for analyzing the purchasing patterns of customers to forecast trends, which can then be used to develop profitable company plans. They record the interactions that the client has had in the past with the firm, including the products presented, clicks, prior purchases, and other relevant information.
2. Get a deeper understanding of your consumers.
ECommerce companies must use big data resources and analysis in this day and age because it is necessary for e-commerce companies to properly understand the behavior of their customers to expand. The technology behind big data gives enormous new avenues for analyzing the behavior, requirements, and experiences of customers.
Data analysis gives businesses the ability to determine and forecast which products and services will in the future provide the most satisfaction to their target audiences. A deeper comprehension of the requirements and anticipations of customers will not only lead to increased levels of customer contentment and loyalty but will also facilitate the expansion of a greater number of online retailers.
By examining patterns in people's search results, which are made possible by big data, you may improve your marketing plan.
3. Enhancing the overall shopping experience
Online companies are always seeking new methods to keep consumers and provide a better overall experience for their clients, but many are unaware that the answer is right there in front of them. The average percentage of unfinished transactions in online shopping carts is 69.80%. Underneath this one statistic, there are a variety of distinct client behavior patterns. Some of them use the cart as a wishlist; others do research on other vendors' prices before making a purchase; still, others look into whether or not your competition offers free delivery.
Through the use of big data, eCommerce can create an omnichannel, customized shopping experience for consumers. This considerably enhances the likelihood that a customer will make a purchase, which is backed by an in-depth study of the customer's preferences and requirements.
4. An individualized and unique experience
Because of the harsh rivalry in the sector, eCommerce personalization is not only something that may help your company stand out from the crowd; rather, it is almost a need.86% of customers agree that the ability to personalize their experiences has a significant factor in their purchasing choices.
When asked, 87% of customers responded that they were more likely to make further purchases when the buying experience at an online retailer was personalized. Big data may be of assistance by providing insights into consumer behavior and demographics, which is helpful in the process of personalizing experiences for customers.
5. Enhanced mobile business transactions
Mobile technology and big data go hand in hand since there has been a significant increase in the number of people using smartphones. As large-scale and successful businesses realize that mobile applications are the way of the future, and as e-commerce becomes more prevalent, it will be much easier for their customers to get what they need.
Being compatible with mobile devices is essential to success in this day and age. The use of big data enables companies to penetrate farther into the connection that exists between them and their customers.
Bottom Line
An eCommerce platform offers data and analytics in real-time, both on the things you sell and the people that buy them. You can see how users engage with the site, the kind of things that attract them, the items that they abandoned in their shopping carts, and the average amount spent by customers. Important KPIs that enable you to make modifications to better satisfy the requirements of your customers. Businesses may obtain new customers with the assistance of organizations that provide big data solutions since these companies assist businesses in integrating their various databases.