Technology is revolutionizing healthcare delivery, providing greater access to care, improved patient outcomes, and cost savings. From paperless healthcare records to telemedicine, technology has become an integral part of how healthcare is delivered today. By leveraging technology, patients can access their medical records, communicate with their healthcare providers, and access treatments in ways never before imagined. In addition, healthcare providers can use technology to monitor patients remotely, reduce wait times, and improve diagnostic accuracy. As technology continues to evolve, it will create new opportunities for healthcare providers and patients alike. By learning more about how technology is changing healthcare delivery, we can gain insight into how to best utilize the latest tools and resources to improve the delivery of care.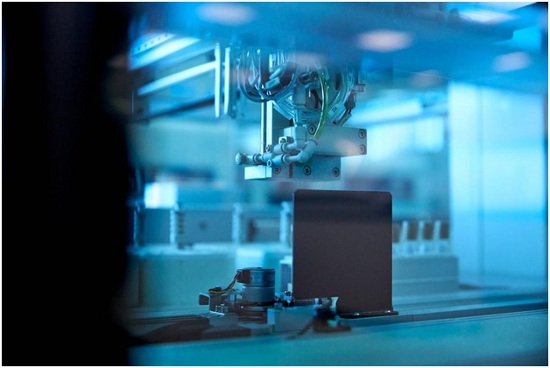 Exploring the Benefits of Technology in Healthcare Delivery
From a patient's perspective, the benefits of technology in healthcare delivery are obvious. Patients can easily access their medical records, communicate with their healthcare providers, and take advantage of treatments that were previously out of reach. In addition, technology can help ensure the safe delivery of care, reduce the incidence of medical errors, and lower costs. As new technologies emerge and existing tools continue to evolve, it is important to understand how they can be best utilized. However, it is also important to recognize that not all technological advancements are positive. At times, new technologies create risks and increase healthcare costs without providing a significant benefit. It is important to understand when, why, and how other technologies, like AI and ML, can be used to help improve healthcare delivery.
Overview of Current Technologies in Healthcare
The healthcare industry is continuing to shift towards a digital model to improve access to care and implement new technologies. Digital transformation is most notable in health IT, electronic health records, and health insurance. Health IT is a collection of hardware, software, data, and resources that enable trusted remote care. Health IT can enable patients to participate in care management tools, connect to specialists, view health records, and send/receive care. Electronic health records (EHRs) are digital records of all the patient's health information. EHRs can be accessed by providers and patients using a variety of devices, like smartphones and computers, to search for and communicate their healthcare information. In addition, EHRs can help reduce costs by helping providers easily track medications, schedule appointments, and identify existing care gaps.
Health Insurance and the Rise of the Accountable Care Organization
As the healthcare system shifts towards a more digital model, many health insurance companies are following suit by transitioning towards an accountable care organization (ACO) model. The ACO model is becoming more popular as health insurance companies work to manage rising costs by shifting towards an ACO model. The goal of an ACO is to coordinate care for individual patients. Patients are assigned an "accountable care manager" who coordinates their overall care and manages their overall healthcare costs. Although the transition from traditional health insurance to an ACO model is new, there are some early successes. An ACO model can help providers and health insurers manage costs by shifting towards a more accountable care model. This approach can help patients stay healthy and avoid costly emergency room visits.
Telemedicine and Remote Patient Monitoring
Telemedicine is a growing area of healthcare delivery that uses wireless communication technologies to connect patients and healthcare providers. Telemedicine is growing in popularity as more patients choose to receive care and treatment from specialists using a computer, smartphone, or tablet. The capabilities of these technologies have improved dramatically, making it easier for patients to access their medical records, communicate with their providers, and participate in treatment. Telehealth services are expanding to new areas, including rural areas and communities with limited access to health care. Remote patient monitoring services are a growing area of healthcare delivery that uses sensors and technology to allow patients to remain engaged in their care while remaining at home or in a facility.
Artificial Intelligence and Machine Learning in Healthcare
Artificial intelligence is a type of machine learning that uses algorithms to process data and make predictions or decisions. Artificial intelligence can help automate some processes in healthcare, like generating reminders about a patient's medication schedule or managing their electronic health records. Artificial intelligence can also help predict future events and identify patients who are at risk of certain health conditions or who may need certain treatments. It can also help identify the best treatment options for patients based on their individual health needs. Healthcare systems are beginning to incorporate artificial intelligence to help providers manage their overall healthcare systems and reduce costs.
Robotics and Automation in Healthcare
Robotics is the use of technology to design, build, and operate machines. Robotic surgery is a growing area of healthcare delivery that uses specialized surgical robots to perform minimally invasive procedures. Autonomous vehicles are another example of robotics. Autonomous vehicles can lead to a more efficient and safer transportation system. The rise of artificial intelligence and data analytics has led to the rise of automation in healthcare. Healthcare systems are automating processes like patient scheduling and prescription dispensing to reduce manual work and improve efficiency. Automation can also help reduce costs by optimizing resources across an organization.
Challenges and Opportunities for Technology in Healthcare Delivery
While healthcare systems are continuing to move towards a digital model, there are also challenges to leveraging technology to improve health outcomes and lower costs. First, it can be difficult for patients to access their health records and understand the information they need to manage their health. Similarly, challenges can arise when technology is not integrated across an organization, creating silos of data and creating interoperability issues. Lastly, while the healthcare system continues to move towards a more digital model, there are some challenges with implementing new technologies. New technologies often come with their own set of challenges and challenges can emerge when technology is not fully implemented across an organization.
Conclusion
Healthcare has been transformed by technology; however, it is not always had a positive impact. It is important to understand when, why, and how certain technologies can improve the delivery of care. From remote patient monitoring to virtual care and artificial intelligence, there are many ways that technology is revolutionizing healthcare delivery. By understanding the benefits and risks of these emerging technologies, healthcare providers can confidently implement them to help improve the quality of care and lower costs for their patients.