Wallpapers have been a vital decoration supplement for decades. Wallpaper is important in adding enhancement to your space, even when opting for the minimalistic and low-cost approach and methods. The flux in the trend of wallpapers evidences the popularity of wallpapers. Homeowners are going for floral fabric and geometric designs to dress up their walls and add colour to their spaces. The increasing trend of wallpapers brings an increase in demand for wallpapers by homeowners. Here are a few suggestions for wallpaper selection ideas according to your budget and requirements.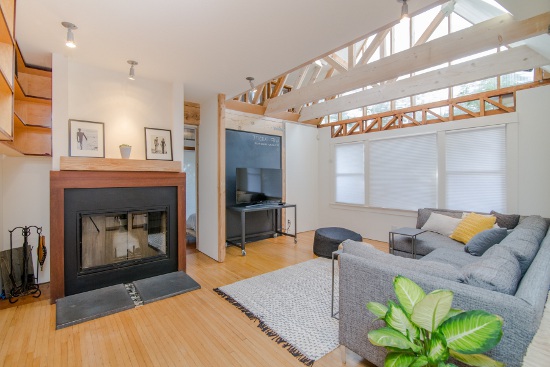 1: Green is the Color of 2022:
Green is reserved and goes to colour for the year 2022. The green colour is representative of tranquillity and natural beauty that we, unfortunately, were deprived of during the coronavirus and lockdown period. The year 2022 is all about bringing the outdoor aura indoors by using botanical and floral patterns in wallpapers, green colours, and woody furniture texture to remind us of the loss of wellness and tranquillity. Many homeowners decorate their spaces, like sitting areas, with botanical textures and patterns to repair this loss. To give your space a floral and verdurous look, purchase the wallpapers of your choice at a discountable price by using World of wallpaper discount codes.
2: Revive the Art Trend:
One of the best and most affordable wallpaper selection ideas includes using art designs from the epoch of impressionism, an art movement in the 19th century. You can show your love of art by incorporating art techniques, including strokes, patterns and abstract designs, which are evergreen art styles in your wallpaper ideas. The bedecking of abstract design wallpapers will also add modernity to your space if you are a modernity lover.
3: Use Graphic designs:
Graphic design wallpaper ideas remind you of day-to-day evolution in modernity. The year 2022 representsa surge in technology, lessening physical contacts and gatherings and the ruling of social media applications like Facebook and Instagram, helping people connect during the lockdown period. To commemorate and show you're grateful to the technology, consider incorporating it in your wallpapers by going for bold and graphic wallpapers.
4: Incorporate Textures into your Wallpapers:
One popular wallpaper selection idea includes using different textures to add variance and life to your space. The trend of going for single patterned and coloured wallpapers is passé, and 2022 is all about using variety and fusing them to enhance your space. You can opt for wooden, marble, and fabric textures to animate your space.
5: Blend the Textures:
In 2022, the incorporation of textures brings the mixing of textures to intensify your space's look. The popular wallpaper selection ideas regarding texture combination that you can affordably follow are silk and velvet textured wallpapers on the wooden medium or the fabric textured wallpapers on the wooden medium. Silk textured wallpapers will instantly provide lavishness and drama to your walls and space.
6: Play with Patterns:
To announce the onset of modernity with minimalism, there is nothing better than supporting this age of modernity by using your creativity. One of the best wallpaper selection ideas includes the use of 3D patterns and prints by using it in a mosaicked way. You can also use geometric designs and mosaicked 3D patterns and pictures. The best part of the 3D patterns is that you can use almost every kind of design, including floral patterns to art and geometric patterns, use creativity, and customize the look in the way you wish. If you want to go for minimalist methods for selecting wallpapers, then the patterned wallpaper option is best for you.
7: Revive the Archaic Tradition:
If you run out of ideas for wallpaper design for your powdered rooms and restrooms, we bring you the best wallpaper selection ideas to don your walls with. Gather the courage to revive the archaic, patterned wallpapers you used to see in your old movies and your grandma's house. The elegant floral patterns give you the feeling of regality, cosiness and elegance. Old floral design wallpapers are one of the innovative trends to don your walls in 2022.
8: Opt for Earth Tone Design Wallpapers:
The wallpaper selection ideas, including earth tone wallpapers, never get old wallpaper designs. You can clothe your walls with earth-tone wallpapers, including the walls of your bedroom to lounge. Earth-tone wallpapers are the latest trending wallpapers of 2022 and thus manifest modernity. You can shop wallpapers at amazingly discountable prices by using best discount codes to give your space a beautiful rustic look.
Wrap Up:
Wallpaper is the means of adding colour and enlivening your space. The trend of wallpapers is everlasting and revives with variations. The important aspect of wallpaper selection is keeping yourself informed about the trending designs and incorporating them into your space, locating them appropriately using creativity. The ideas mentioned above are cost-effective, and the latest 2022 trends you can follow without worrying about your budget.