A nurse practitioner is an advanced practice registered nurse (APRN) who can work autonomously and diagnose, treat, and manage various common health conditions. They may work in multiple settings, such as clinics, hospitals, emergency departments, and physician offices. Nurse practitioner roles can also be combined with those of other advanced practice nurses. To become a nurse practitioner, candidates must be licensed nurses who have graduated from accredited educational programs.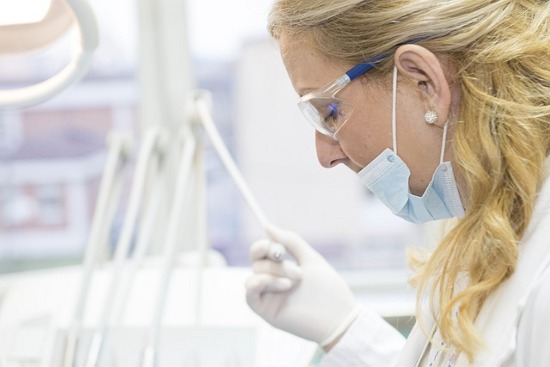 1. Do Your Research
If you are looking to become a nurse practitioner, it is essential to research accredited programs. Many online programs are available for those who wish to pursue their education at a distance. Such programs are also good because they allow you to learn at your own pace and are flexible concerning work. They include flexible learning times, flexible schedules, and the option to work while attending school.
2. Ask Questions
Asking the right questions is of utmost importance when choosing a program. Start by asking questions about the program and how it will prepare you to meet state and national certification requirements. Then, ask questions regarding tuition fee structures, financial aid possibilities, job placement rates, and other essential details such as entrance exam requirements and additional classes you might need to complete the curriculum.
3. Look into Real-World Experience
Although currently, there is very little in the way of opportunities for nurse practitioners to maintain their licensure, future job prospects should not be overlooked. Having a part-time job during your training can demonstrate that you are serious about your education and future career. Aside from providing extra income, a part-time job can also teach you more about the work that verges on the NP role.
4. Understand the Scope of Your Practice
One of the most important things to understand is what NPS can prescribe and what they cannot prescribe. Understanding your practice's scope will help you determine if becoming a nurse practitioner is right for you. You can learn more about this by visiting various sites to obtain more information and read patient education materials. You can also ask experienced NPs about their role and how you might be successful in performing their role.
5. Network with Other Nurses
Good communication skills are essential in a job like this; networking opportunities can familiarize you with the practice setting. Again, by asking questions from your peers, you will learn more about the role of a nurse practitioner. Becoming known as someone interested in the role will keep job opportunities open to you. It can also make it easier to obtain a job because your reputation precedes you.
6. Find the Correct School and Program
Nurses seeking to advance their education and become nurse practitioners must start by researching schools and programs that have high quality and cost-effectiveness. It is essential to see if the school is offering resources for individuals in their home state or if other states benefit from the school. Also important is the program's accreditation, including accrediting organizations such as ACEN or the Accreditation Commission for Education in Nursing (ACEN).
7. Understand the State Requirements
Different states have different requirements for becoming a nurse practitioner. It is essential to understand the differences between one form and another. You must also write down an accurate list of what you must do to become a nurse practitioner in your state. Your list should include the following:
The required amount of hours of classroom work and clinical hours required
The required amount of courses in gerontology, preceptorship, ethics, etc.
The number of licensure exams required
The number of hours it takes to write the national certification exam
The requirements for continued education for nurse practitioners
Conclusion
Becoming a nurse practitioner can be an exciting and rewarding experience. It may be helpful to consider this job a stepping stone to other career options, whether becoming an RN or going into academia. Therefore, it is essential to do your research before committing to the program to prepare you for the demands of school, clinical work, and licensure. A CME nurse practitioner program is a great way to increase your income and work closely with patients.