Digital marketing is not an easy job. One would always face some common problems when they are kicking off their career in digital marketing.
Gone are the days when newbie marketers had to take help from experts in order to solve or avoid commonly occurring problems.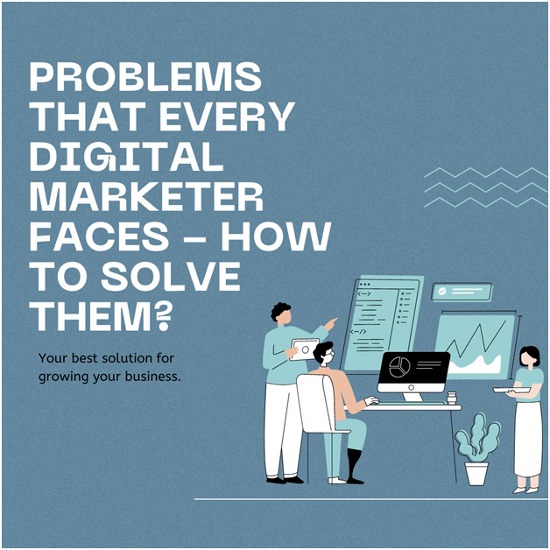 Today you can take help from online tools and technology to get rid of any problem you face during the course of digital marketing.
Here in this post, we are going to discuss the most common problems that are faced by immature digital marketers and their solutions.
There are dozens of problems and setbacks you might come across during your journey as a marketer. However, here in this draft, you are going to find out the four most common ones.
If you want to get rid of these common problems, then we would suggest you read on and find solutions to these common problems.
Four Common Digital Marketing Problems and their Easy Solutions!
Let us discuss the details of each problem and its solution one by one:
1. Intentional and Accidental Traces of Plagiarism in Content
Content is king in digital marketing, and it is important to create 100% unique content. Unique content is important because it builds your authority in the niche you are working in.
Content is important because it informs and entertains your target audience. Without content, every digital marketing strategy is incomplete and useless.
Every digital marketer needs to create content that aligns with the interest of his or her target audience.
Creating irrelevant and boring content is only going to increase the bounce rate and result in a waste of resources.
Now the problem is that there is already tons of content indexed in the search results of Google and other search engines.
It is quite impossible to create 100% unique content because there is always a chance that another marketer working on the same niche would have already worked on the same topic.
There is a chance that your work is going to be accused of plagiarism even if you have not taken references from a relevant source.
This kind of plagiarism is known as accidental duplication. It is quite common in digital marketing.
Solution:
The simplest solution to this problem is using an online rephrase tool. An online paraphraser can easily paraphrase already written content in a unique manner.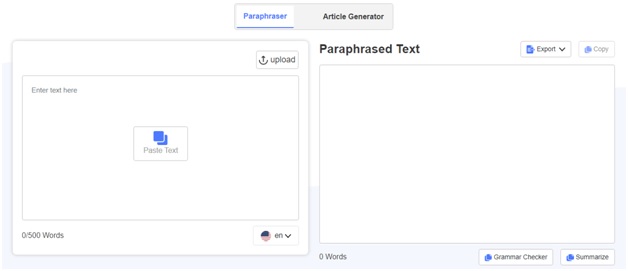 It is hard to create plagiarism-free content on topics that have been published on the web. The only possible way to write content on new topics is by taking help from a rephrasing tool.
A paraphrase tool is based online, so you just need a browser and a web connection to use it. The paraphraser cannot only be used to create new content, but it can also help you remove plagiarism from your drafts. You simply need to input duplicate text highlighted by a plagiarism checker in the text box of the paraphraser and click on the 'rephrase' button.
The tool would rewrite the duplicate text in a unique way. You can avoid the accusations and consequences related to plagiarism with the help of a free paraphrasing tool.
2. Organizing Cluttered Files and Data Saved on Cloud Storage
Data organization is very difficult in the digital world, especially if you are working with a team. Usually, digital marketers use cloud storage spaces like Google Drive or Dropbox to save their work-related files.
A common problem here can be organizing and finding the files having useful information.
Marketers who are working with a huge team would always face the problem of keeping relevant files together.
This results in a cluttered drive, which can badly affect workplace productivity in case one needs to collect relevant information from a file.
Solution
The best solution to this problem, in our opinion, is by merging relevant documents together.
Usually, documents related to digital marketing are saved in PDF so that their format and structure are not compromised.
If you have a bunch of pdf files having relevant information saved in different locations, then you can merge them together.
Merging pdf was quite impossible in the past, but today, you can easily do it with A PDF combiner.

PDF mergers can combine multiple documents into one file free. You can pick relevant documents that belong to each other and sort them in the way you want them to be bound in.
The combiner would take less than ten seconds to bind multiple files without any hassle.
3. Large File Size Problem in PDF Documents
PDF files are no doubt quite reliable when it comes to sharing and storing documents having confidential information in them.
However, there are a few problems that you might face while using a PDF file. The two most common problems that are usually faced by marketers are the large size of a pdf file and isolating parts of contents saved in PDF.
Know that large-sized pdf files can be annoying. If you have a big pdf file having plenty of pages in it, then it would be impossible for you to share it via email.
Large pdfs can also make your system slow as they can make RAM heavier.
Managing large pdf files having a lot of information can be quite difficult and can badly affect workplace productivity.
Solution
An easy solution to reduce the large size of PDF files and, at the same time, isolate content is by splitting a large PDF file.
Splitting a PDF file was not easy in the past, but today, you have an online split PDF tool for this purpose. A pdf splitter can easily divide your files into as many parts as you want.
You can easily split PDF files free with a single click by using online tools. You can reduce the size of the file and isolate content as per your requirements.

4. The Problem in Saving Videos From Social Media Platforms
A very common problem faced by marketers is saving content from social media platforms like Facebook. Digital marketers usually do live sessions on Facebook to connect with their target audience.
Saving these videos for other marketing purposes is very difficult. Directly from Facebook is not possible. Therefore, marketers have to create new videos on the same topics all over again.
This results in a waste of time, energy, and resources. If you want to build your authority in the niche and stay connected with your target audience, then you need to make sure that you download videos and publish them on your feed.
Solution
The easiest solution to save your own videos or the ones posted by your competitors is by using a Facebook video downloader.
FB video downloader tools are casual to use. You just need to copy and paste the URL of the video you want to download in the input bar of the FB video downloader.
You can download marketing videos on your device and watch them offline whenever you want.
You can also post the downloaded videos on your website, blog, Instagram, and other platforms where you are connected with your target audience!
End Words
Here in this draft, we have discussed some of the most common problems faced by digital marketer and their easy solutions.
There are many more problems that can be faced by a marketer, but you must know that each problem has today an easy digital solution.
You need to equip yourself with the right set of tools that can help you avoid any issue that you face along your journey of digital marketing.