Many business owners are constantly seeking ways to boost productivity and keep operations running smoothly. Your management style should change as your online store expands. More clients imply more work.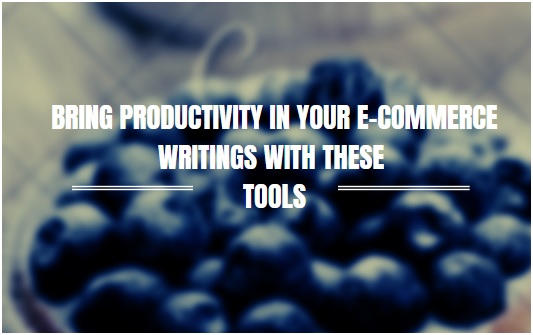 This does not necessarily mean that there is money available to hire more team members. It's hard to remain competitive when you have to scurry around to finish everything. Although there is more to do, there is more time to complete it. For each task you complete, you add two or three more to your list of things to do.
What are Ecommerce Tools and why are they Important?
Ecommerce tools are computer programmes, such as platforms, apps, and plug-ins, that assist store owners in managing their online shops. E-commerce tools come in a wide range of varieties. To organize, streamline, and automate the procedures involved in running an online store, they all serve the same general objective.
It might take a lot of time and money to create software from scratch, such as shopping carts and mobile apps. But the procedure can be streamlined with a strong set of e-commerce solutions.
The very foundation of any online store are ecommerce tools. Ecommerce platforms provide resources like web hosting and the ability to create a visually appealing online store.
Different Types of E commerce Tools
It might be difficult for an e-commerce writer to keep up with the rising demands for content development. You must create blog entries, landing pages, and product descriptions of the highest calibre. You may enhance your productivity and streamline your writing process with the aid of a number of tools. Here are some tools;
Canva
Canva is an online design tool that assists groups in producing attractive designs. Whether it's providing supportive visuals for your online business or building a brand identity. Creating and sharing professionally designed assets is simple with Canva's drag-and-drop features.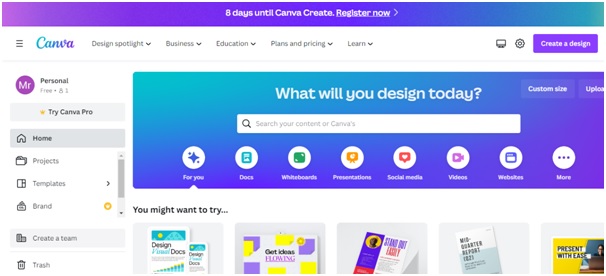 It is mostly utilised for its library of pre-installed templates and user-friendly drag-and-drop features. Making it the perfect tool for designers with little design background to use to produce high-quality visuals. And since having excellent product photographs is crucial for any e-commerce company. Anybody trying to increase their productivity should own Canva.
You can quickly create social media graphics, product photos, and advertising banners with Canva. Even non-designers can create beautiful visuals with Canva's large selection of themes, fonts, and images.
Paraphrasing.io
Due to the ability to generate automated content, paraphrase tool is very useful. Online plagiarism detectors are available for free to users from a variety of professions, including authors, bloggers, researchers, and students. It enables fast paraphrasing of 500 words in a single attempt.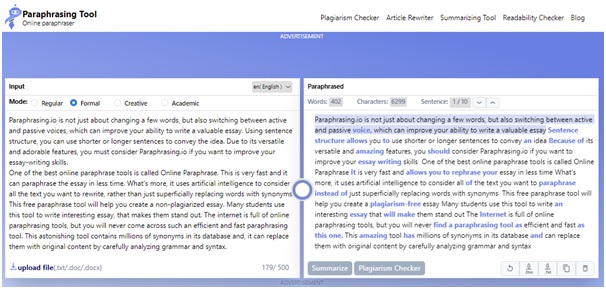 The main goal of a paraphrasing tool is to make writing easier. Making it possible for you to rephrase the text at the phrase, sentence, and paragraph levels. The diction and syntactic structures are changed, resulting in fully original and error-free content.
It neither alters the context nor lowers the standard of the information. You can use a paraphrase tool to run whatever form of text you are working on.
Buffer
Creating a constant social media presence is a simple method to improve the exposure of your online store. Buffer is a user-friendly application for managing social media that makes the process simple. It is a simple e-commerce platform that enables Facebook, Twitter, and LinkedIn social media content scheduling for online retailers.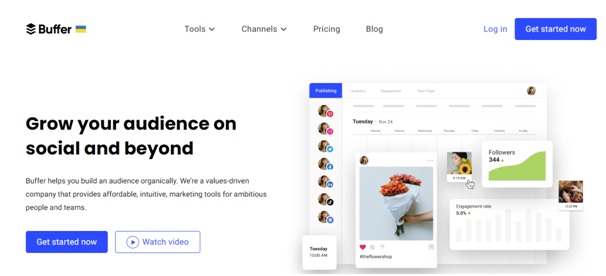 Buffer is a software for social media marketing that aids companies in efficiently managing their social media accounts. Buffer lets you plan posts, monitor engagement, and assess your performance. That makes it simple to identify what's effective and what isn't.
Buffer gives you the option to save time by pre-scheduling your articles. If your schedule is hectic, this feature will be especially helpful. Or if you want to make sure that your material is released when your audience will find it most engaging.
Trello
Trello is a well-known task management programme that assists users in properly organising and prioritising their work. You can add cards for each activity that requires attention and manage your duties in a project-based manner.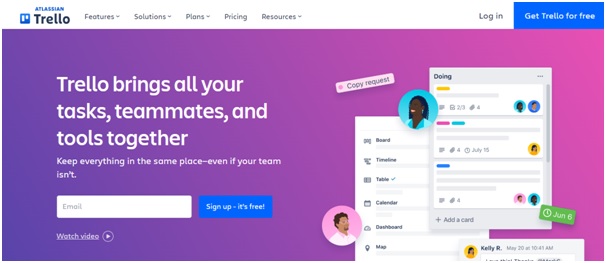 With this straightforward design, it's simple to keep track of all the chores that need to be completed. Everyone who wishes to increase their productivity and organise their work tasks should use Trello.
All platforms, including desktop and laptop computers and mobile devices, are compatible with the tool. Using boards, lists, and carts, it streamlines the project management process.
Google Analytics
You can obtain information on returning visitors and real-time statistics using an e-commerce service like Google Analytics. One of the most well-liked and lucrative industries nowadays is e-commerce.
Simply said, people prefer to purchase goods online. Certainly, this new trend is advantageous for all owners of e-commerce websites, but it also means that they must improve to stay ahead of the competition.
Google Analytics helps your online store be more profitable. Without using Google Analytics and monitoring specific indicators, it is impossible to run a successful and lucrative online store.
Final Thoughts
Ecommerce tools are essential to the success of online stores. When using the necessary e-commerce tools, businesses can design and build an e-commerce website. Analyze user behaviour using analytics tools to determine which elements of the e-commerce website are working. To establish a brand identity and raise consumer awareness, launch marketing campaigns.
Ecommerce solutions help online businesses launch and grow in the long run. Using the time and effort you save by using these tools, you can concentrate on other areas of your organisation. Use these tools right immediately to see how they can help you expand your business.