The world has become a mixed bag of multiple options available just a click away because of the advent of affordable and accessible internet services. Here consumers look for the shore of fellow consumers' reviews, and thus Google reviews come into the picture as one of the most credible or authentic sources of reviews. With many things to choose from, the process can never end and be tiring.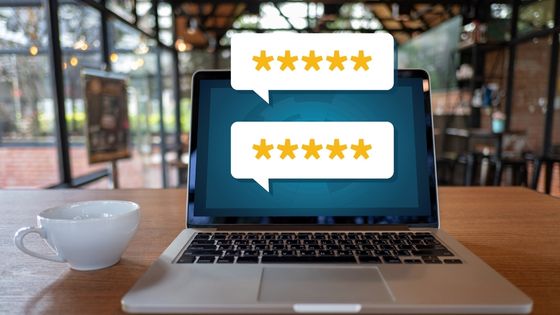 What are Google Reviews?
While surfing the internet for various products, we come across multiple reviews regarding the same product, which are put up by the brands that highly influence our experience as visitors. The Google Review Widget is a functional block on a website that allows users to display Google reviews conveniently.
Why Should You Add Google Reviews Widget to your HTML Website?
● Authentic
Displaying the Google Reviews Widget on HTML website creates brand recognition, credibility, and reliability among audiences. It also acts as a legitimate source of information and feedback from a genuine user of a specific product or service.
● Trustworthy
Consumers get influenced by other consumers' purchases; thus, it creates trust among different users, and these Google reviews provide them with the backing and create trust among users across the globe.
● Social proof
These reviews act as social proof of a product/service on the website concerned when the website has an influx of new clients. They perceive these reviews as a genuine and legitimate source of feedback and, thus, social proof.
● Encourages other reviews
It has a Domino effect that kick-starts the review cycle, i.e., if one consumer publishes a review, it inspires others to also write reviews. The review cycle encourages new consumers to participate in writing their experiences in the form of feedback which eventually helps to create more buzz around the brand.
The Embedding Process is Now Simplified in Easy Ways
Embedding is a very appropriate and effective social marketing strategy by embedding youtube videos. Though it sounds heavy on technical or complicated coding knowledge, thankfully, it doesn't require such knowledge. The work can easily be delegated to some trusted social media aggregator tools. These tools allow the users to collect -curate-publish the desired data from a suitable social media platform.
#1 Using social media aggregator tools :
The term 'Aggregate' literally means to collect or to gather together. It is what an aggregator tool's mechanism is in a common language. To make your website more visually appealing, one of the most important steps is to embed social feeds from various social media platforms, such as Instagram, Twitter, TikTok, LinkedIn, etc., on your webpage to drive more traffic. It is now made easy with the coming of these tools.
To embed Google reviews on website HTML using social media aggregator, all you need to do is – Choose desired social media aggregator, create your account, collect feed using the tool and paste the provided embedding code on the backend of your website. And these are a few simple steps, and you are good to go.
Here are some useful insights into the social media aggregator tools;
Delegation and convenience of work.
Provides utmost Customisation.
Auto update and responsive widget feature.
Moderation and profanity filter.
Analytics analysis.
#2 Embedding Google Reviews with the help of Screenshots:
If the website builders have ample time to devote to making the website more attractive and vibrant, they can choose the means of screenshots that will enable them to embed Google reviews on the website. However, this is not a very popular method to embed as this is time-consuming, and marketers race against time; thus, they prefer using tools to embed instead of taking individual screenshots. To embed Google reviews on HTML websites, using this method, all you need to do is – Capture the screenshot and upload the image on the website's backend. But you must follow these steps every time you look to display a new review on your website.
Take away
Summing up, we can say that it's quite important to adapt to the changing dynamics of social media marketing, and can easily be done by embedding interesting and informative youtube videos to drive more traffic to the website and which eventually results in high conversion rates and low bounce rate of the website.