Are you interested in making significant changes to your diet but are unsure how to get started? Diet apps are a convenient and efficient way to monitor your progress and guarantee that you remain committed to achieving your desired level of weight loss.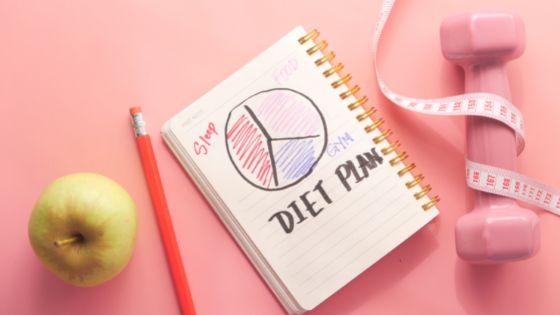 Diet apps, to be more exact, provide you with a location to register your food and water intake, allow you to input recipes, track your weight loss, and obtain ideas for meal plans. While some mobile applications can be downloaded and used without cost, others call for a paid membership in order to gain access to the software's features.
The best diet apps that cater to a variety of needs such as Keto, macro counting, weight loss, and meal planning. We also considered the pros and cons of each diet app and included a detailed comparison table at the end to help you choose the best app for your needs. The best diet planner applications are mentioned below:
Carb Manager
Paleo
PlateJoy
MyMacros+
Fooducate
Carb Manager:
Carb Manager is an app that helps you correctly manage your keto diet by tracking a variety of metrics, including calories, net carbohydrates, ketones, blood glucose, insulin, glycemic load, and more. Carb Manager is both comprehensive and easy to use.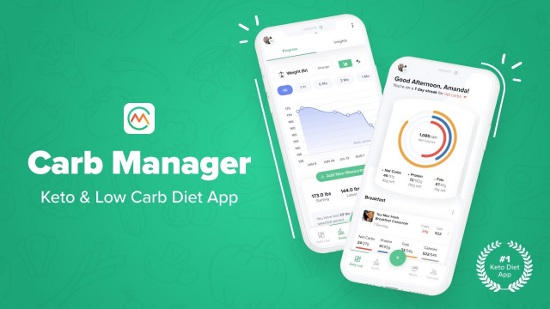 In addition to these more advanced capabilities, you can monitor fundamental statistics like the amount of water you drink, the amount of activity you get, and your body weight. Keeping track of calories, net carbohydrates, ketones, and glycemic load is made easier with the help, which is a great benefit to anyone following a ketogenic diet.
Paleo:
Paleo also provides a wealth of instructional materials, such as a Paleo 101 Briefing and in-depth blog posts answering frequently asked questions about the paleo diet. Paleo not only catalogues foods, but also paleo recipes.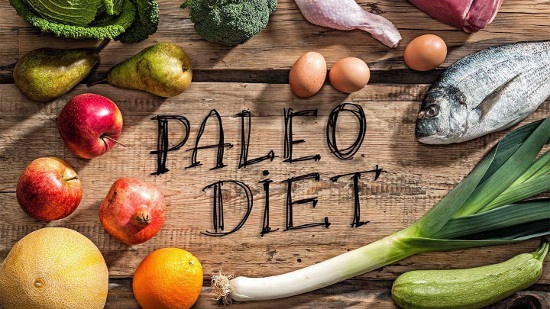 When it comes to evaluating whether or not a food is suitable for the Paleo diet, you no longer have to subject yourself to several Google searches. Simply enter the meal into Paleo, and the app will immediately check its database of thousands of foods to determine if it is suitable for the Paleo diet.
PlateJoy:
PlateJoy was given the award for best meal planning due to the fact that it offers a wide variety of meal plans and is able to create individualized menus. When you get home from a hard day at work, it can feel like a much better option to just order takeout or reheat something from the freezer than to make supper from scratch. You are able to put a stop to those temptations before they ever start when you use it.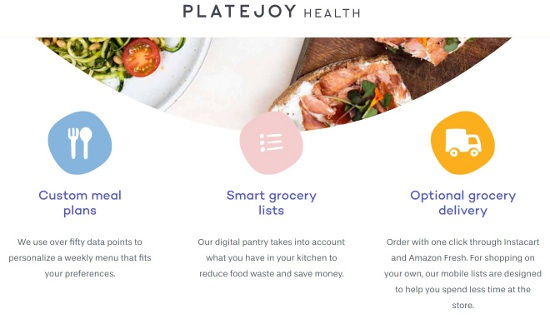 PlateJoy offers pre-made meal plans that have been prepared by nutritionists and experienced chefs, in addition to structured grocery shopping lists, which means that you won't have to spend hours wandering aimlessly through the supermarket aisles.
MyMacros+:
MyMacros+ is the ideal programs for anyone who tracks macros. You can also create and save your own recipes, so that you don't have to manually log each component of the meal you consume each time you eat it. This is useful if you use your own recipes a lot.
MyMacros+ gives you the ability to record an unlimited number of meals throughout the day, and it gives you information on how the food you eat affects the objectives you set when you first started the program.
Fooducate:
Fooducate is a good option for people or families searching for a diet app that records the amount and quality of calories, encourages healthy eating, and provides recommendations and information about nutrition. Fooducate can be downloaded for free on iOS and Android devices.
Fooducate's primary objective is to simplify the process of eating healthfully for all users, be they complete novices or seasoned professionals. It is less intimidating to incorporate new healthy habits into your lifestyle thanks to the app's variety of articles and advice on nutrition and exercise, which can be found in the app.
Final Words:
If you're not sure which diet app is best for you, consider trying a few of the ones listed above. MyMacros+ which is comprehensive and simple to use, is a great place to start. It includes an accurate calorie and macro tracker as well as a plethora of tools for staying active. Carb Manager, on the other hand, is a better fit if you're following a specific program, such as Keto or Paleo.